PRESENTED BY

| RE. ION INTERNATIONAL FILM FESTIVAL | PORT HARCOURT09 | WORKSHOPS SERIES
Screenwriting
Digital Cinematography & Lighting
Film Music Composition
Financing, Film Packaging & Networking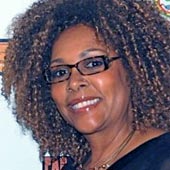 1- Screenwriting with Julie Dash
In this workshop, students learn to develop a story from an idea and shape it into a screenplay. The class covers how to write an treatment, prepare a pitch, build structure, and write action and dialogue all critical elements to understanding what turns a story into a screenplay a producer will buy.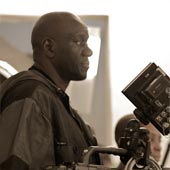 2 - Digital Cinematography & Lighting with John Njaga Demps
Digital video is constantly changing. This course will tutor students in the basic techniques of digital cinematography and lighting. This course is also for emerging professionals who want to become technically savvy and creatively adept with the latest digital video cameras. Through lectures, demonstrations, screenings, field exercises and critiques, this class covers the world of digital film, video technology and the creative use of digital video. The class will also draw-up lighting diagrams for various situations and shoot a variety of scenes and exercises to expand technical knowledge, visual aesthetic and depth of field. No prior cinematography or lighting experience required.

3- Film Music Composition with Kennard Ramsey
This introduction to the role of music in film examines the chronological steps a composer takes in a scoring project. Topics include spotting: determining the placement of music; conceptualizing the score; timing/synchronizing music to picture; and techniques in film composition.

4- Financing, Film Packaging and Networking with Brenda Doby-Flewellyn
Producers, filmmakers, and screenwriters, learn what makes a project attractive to potential buyers, study a variety of deal structures; and learn how to find domestic and overseas distribution for theatrical, television, DVD, and alternative markets. Gain knowledge on how to craft a distribution strategy from the earliest stages of project development. Topics include choosing material, attaching director, and cast; selling the film, key buyers, evolving distribution outlets, such as Internet, video on demand, etc.; the roles of producer, marketing and sales executives, and executive producers and an overview of film financing models.
WORKSHOPS AT-A-GLANCE
Dates: 10th – 12th of December
Duration: 3-days with average of 5-6 hours meetings per day, per workshop
Schedule: Session 9-12pm / 2 hr Lunch Break / Session 2-5pm (screenings 1 mandatory / 1 optional)
Venue: Presidential Hotel Port Harcourt
Attendance: 15 attendees per workshop
Type of Attendance: 7 Students / 8 Industry Practitioners
Course Fees: No fees / all fees waived
Registration: Online www.omcomm.org + CV and write-up required with application form
Registration Deadline: October 30th
Registration Fee: N2500 (payable within 48hrs from communication on short-listing. If not paid the place will be allocated to the next candidate)